Give up control to a truly superior woman.
Goddess Sofia Locktight
---
Professional Dominatrix, Lifestyle Domme, & Sensual Artist
Welcome Devoted Submissive: You are finally home!
Enter Goddess Sofia's Universe
Are you ready to give up the worry and stress in your life & succumb to the deepest submission under Goddess Sofia Locktight's expert control?

Beautiful, powerful, and intelligent: Goddess Sofia is Mistress and Owner to the most dedicated and successful submissives in the world.
Goddess Sofia Locktight:
The Epitome of Female Domination. The Irresistible Enchantress. The Elegant Domme. The Authoritarian Head Mistress. The Sovereign of Servitude.
Serve Goddess Sofia
You've been dreaming of this day. Hoping and searching for the right woman to serve. The truly superior Goddess you are meant to please.

It's not just a game.
It's not just a fantasy.

This is your purpose. What you were made for:
Real submission.
Real service.
To a Real Goddess.
If you are fortunate enough to be selected to serve Goddess Sofia Locktight you will be molded into the best submissive you can be. All your submissive dreams will come true as you enter a world you had only hoped to find. A world where Goddess Sofia's influence improves everything.

No decisions to make, no power to hold, only Goddess Sofia's rules and instructions to obey. Your trust in Goddess Sofia will allow you to experience the relief, peace, and joy you have been longing for. As a part of Goddess Sofia's Universe you will experience submission and growth beyond anything you thought possible.

Under Goddess Sofia's powerful guidance and control you will know your place and from that place you will begin to understand what being dominated really means. She provides a safe space where she will expand your thoughts and goals to help you submit and serve at the deepest levels. While holding you to the highest standards she will use her vast superiority and experience to explore and grow your boundaries and inner workings.

As her devoted submissive she deeply cares for your well being and will ensure you reach your fullest potential.
While serving Goddess Sofia she will grant you access to her secretive VIP community for the very best submissives. If you prove yourself worthy of being owned you may even receive an invitation to be collard and serve in the Elite Suffer Puppet Squadron.
Are you ready for a better world, where you can leave your worries, fears, and stress behind? Come, serve, and meet your destiny with Goddess Sofia Locktight.
"My dream was to serve a superior Mistress. But I never dreamed it would feel THIS amazing. Goddess Sofia sees deep inside of me and I feel instant relief every time she takes control. I have finally found the best Mistress I could serve. Thank you Goddess Sofia for allowing me to be useful to you."
– Slave #1182
Goddess Sofia Can Also be Found at:
Men Are Chattel is home to The Chastity Trials and the "What Type of Submissive are You?" Quiz.

As Head Mistress at MenAreChattel.com Goddess Sofia Locktight trains men from around the world to become the chaste and obedient submissives they were born to be.
"Goddess Sofia is the best dominate I have ever served in my entire 25 year journey of submission."
– Slave #312
---
Goddess Sofia Locktight can also be found at these trusted sites:
Who is Goddess Sofia Locktight?
Known the world over, in the most elite circles, as the Ruler of Men. She works privately with committed submissives who are destine to serve the greatest Domme the world has ever known.

As a long-time Dominatrix, Executive Corporate Trainer, and Scientific Researcher Goddess Sofia is an expert in Power Dynamics, Domination, Obedience Training, Submissive Mental Conditioning, Chastity Training, and Keyholding. She founded MenAreChattel.com to bring her magical touch, expertise, and proprietary training methods to the most elite submissives worldwide.

Through her training and intoxicating control she molds and shapes submissives into worthy servants, slaves, pets, toys, things, its, and property. For a small group of hand-selected submissives she provides the ultimate experience in Female Domination. And through her MenAreChattel.com programs she works to influence thousands of submissive males every day.

As the leading provider in Submissive Conditioning for Successful Men, Goddess Sofia is a sought-after Speaker & Media commentator on Leadership, Power Dynamics, and Creating Impactful Behavioral Change, even in the Vanilla World.
"There is NO other Domme who has ever been able to see into me the way that Mistress Sofia does. Her perceptive nature is intoxicating and has allowed me to flourish as the domestic servant and boot licker I was always meant to be. With Goddess Sofia in control all of my dreams have come true. Again, and again, and again!"
– Slave #478
Learn more about Goddess Sofia Locktight
---
I can't wait to train you. Will you be My new favorite Suffer Puppet?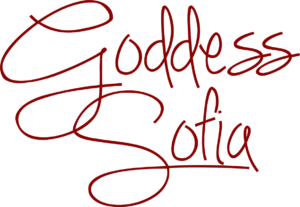 "If you are a proud submissive who wants to serve the very best, Mistress Sofia is who you NEED. In the world of Female Supremacy there is no one better. She has shown me what being dominated really is and there are no limits to what I would do to make her happy."
– Slave #7