On this page you will find all of My currently available tribute methods. (ManyVids coming soon!)
Tributes are in honor of the joy I bring to you with My existence and not transactional.
KinkBomb Tributes:
OnlyFans Tribute:
AVN Star Tributes: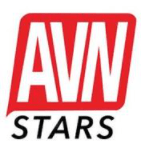 LoyalFans Tributes:
IWantClips Tributes:
LoverFans Tributes:
Additional currently available options below. ManyVids coming soon!
ManyVids Tributes aka "Make it Rain": Coming soon!
Clips4Sale Tributes:
FanCentro Tributes:
NiteFlirt Tributes:
Justfor.fans Tributes:
Or TEXT "tip 1000" (tip and the amount) to: 1-334-508-4070
examples: tip 100 | tip 200 | tip 300 | tip 400 | tip 500 | tip 1000
Amazon Gifts:
Cash App Tributes:
add $tag here
Venmo Tributes:
Message Me for PayPal and GiftRocket